Inequality and democracy are the themes of the 3rd edition. The festival is organized in collaboration with Coopselios.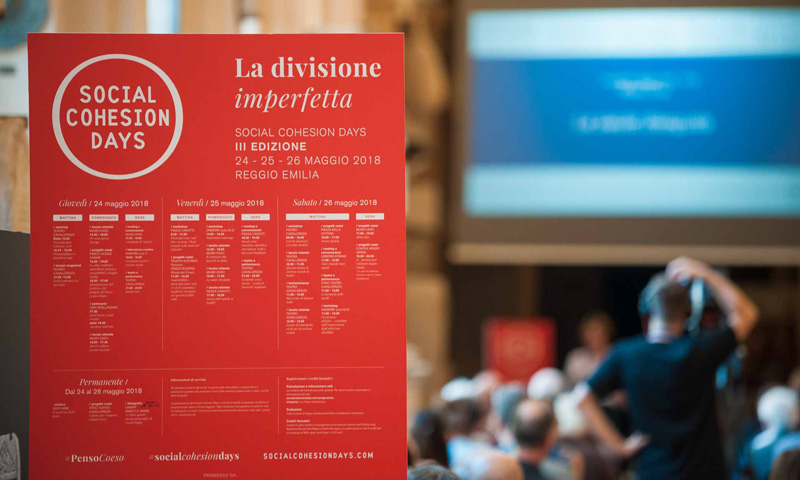 From 24th to 26th May, Reggio Emilia hosts an international festival called Social Cohesion Days, a 3 days festival about the theme of inequality and democracy. This 3rd edition is composed by 30 events, meetings, workshops and exhibitions. Major protagonists are Nobel award Amartya Sen, Romano Prodi, and the American journalist Simran Sethi, one of the 10 eco-heroes of the word.
Facing the problems of our time, the Social Cohesion Days Festival 2018 is a necessary opportunity to deepening the social inequality issues, with the aim of rebuilding from the bottom, through thoughts, experiences and actions, the possibility of a real collective participation, both global and local, to the "public thing". Reducing gaps, promoting dialogue, understanding and valuing differences are fundamental conditions for imagining a future for democratic systems.
Social Cohesion Days is promoted by Fondazione Easy Care, Reggio Emilia Municipality, Fondazione per la Collaborazione tra i Popoli, in partnership with Coopselios.