A plenary training session to understand and knowingly use digital tools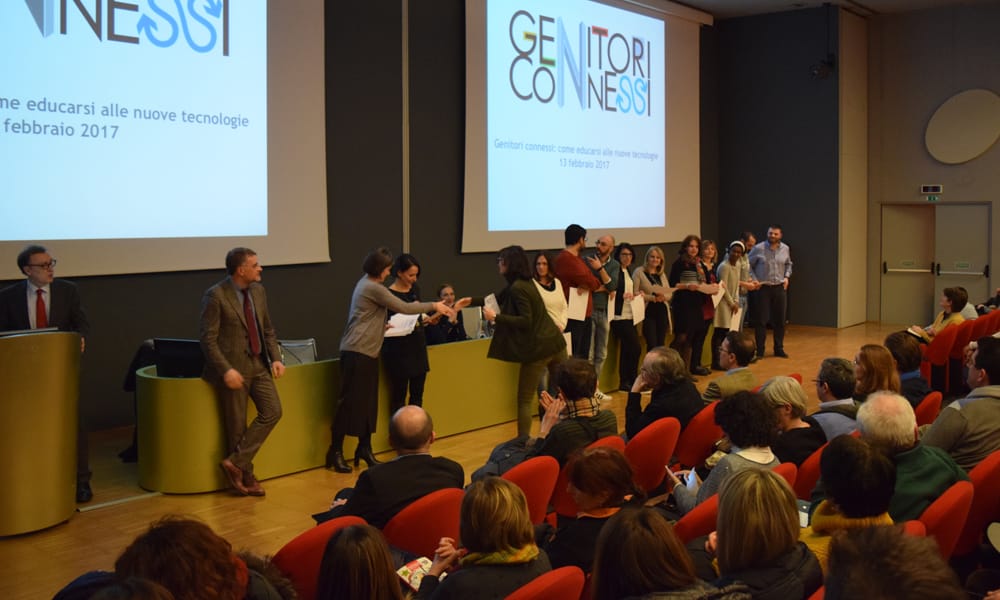 Yesterday, the international centre "Centro Internazionale Loris Malaguzzi" in Reggio Emilia hosted "Genitori connessi: come educarsi alle nuove tecnologie" (lit. Connected parents: learning about new technologies), the first event of a training process on digital alphabetisation addressed to parents, teachers and school operators.
The event, which was open to all citizens, was promoted by the Municipality of Reggio Emilia and Officina Educativa in collaboration with Coopselios, and it was the first of three events that were scheduled for the school year 2016-2017.
The objective of "Genitori Connessi" (ref. link in project page) is to raise parents' awareness on digital tools and languages, including for educational purposes. The event is part of an agenda for the promotion of and education to the rights of digital citizenship in which practices and competences soon become a family lexicon, shared at home, in schools and by the institutions.
Among the speakers at the event Luca Vecchi, Mayor of Reggio Emilia, Paolo Ferri, Associate Professor at the Bicocca University in Milan, Stefano Moriggi, professor at the universities of Brescia, Parma, the State University in Milan and SEMM, Sabrina Bonaccini, Technical Director of the Educational Area at Coopselios, and some voluntary trainers. The event was coordinated by Lina Borghi, Director of Coopselios Reggio 1 Area.