Joining forces to implement a pilot educational project in UAE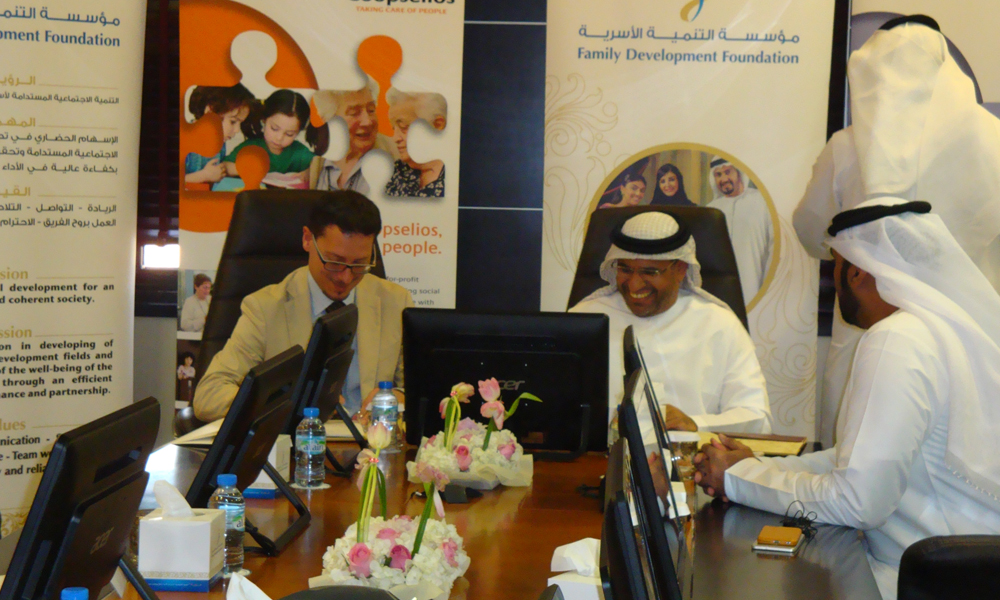 On 16th April Coopselios and Abu Dhabi-based Family Development Foundation signed an agreement which will form the base of a long-term institutional collaboration between Italy and the United Arab Emirates whose primary objective is education and community welfare.
"I was deeply impressed by the strong commitment and the strategic vision of FDF and the Arab Emirates in relation to issues such as children's education" stated Raul Cavalli, General Manager at Coopselios. "This is an inescapable element to grant new generations a better future and to promote inclusive, sustainable and fair growth. So, I am extremely satisfied to give my contribution in making this ambitious project real".
Coopselios will assist FDF in the planning and implementation of a Pilot Project within an innovative international Educational Project whose aim is to develop, in the Arab Emirates too, the 0-6 educational model drawing inspiration from the Reggio Emilia pedagogic approach "Learning-by-languages", which is now well consolidated in the childhood services managed by Coopselios.
The ultimate goal is to set up a Childhood Research Centre for the promotion of networking initiatives and the sharing of best practices and educational tools, including a nursery school for children aged between 3 months and 3 years, and a preschool centre for the 3 to 5/6 age group.
All the services will be based on innovative and inclusive practices for children care, nutrition, research and the accreditation of international standards.