Facts and figures of a cooperative that aim at values, innovation and development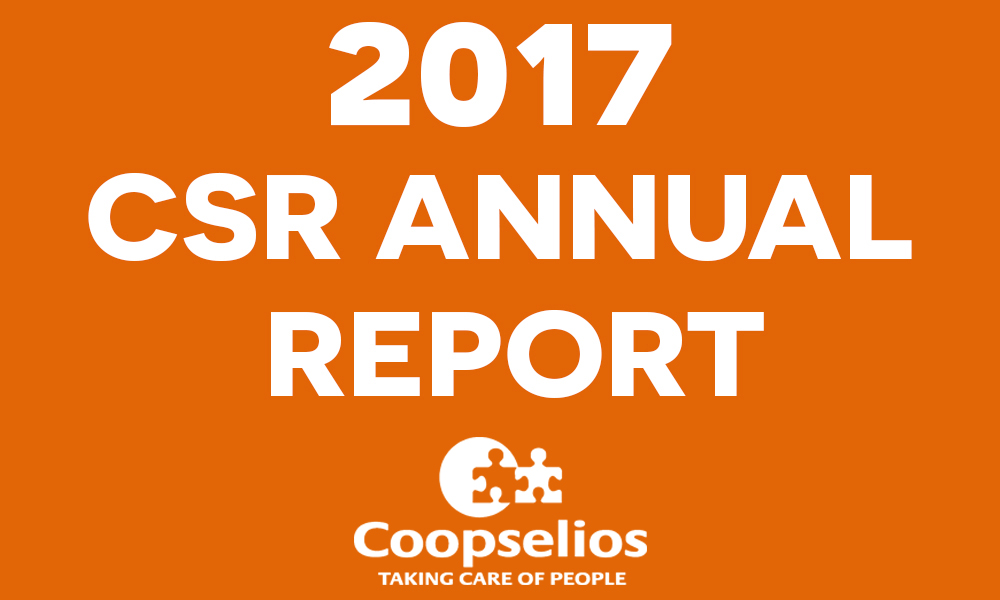 The 2017 CSR Annual Report is a turning point in the way of understanding Corporate Social Responsibility in Coopselios. With this publication we made this new direction a reality, through the revision and deepening of indicators, a storytelling work on policies and development plans related to the actions described and the reference to Sustainable Development Goals (SDGs-Agenda 2030).
This Social Report has been designed to be even more accessible, brief but also more focused on strategies.
2017 represents an important year for Coopselios, which implements the major changes outlined in the 2014/2018 Strategic Plan: greater financial solidity of the group, an enhanced ability to innovate services and thus ensure a global takeover, a significant increase in investments, in accordance with previous years.

In 2017 Coopselios launched several new projects within the innovation and development field: Bambini S.r.l., Fondo Innovazione Salute, the development of the Learning by Languages method and a path to protect vulnerable people.
3.187
Working members, employees, volunteers, Coopselios collaborators
124
Million Euro
VALUE OF PRODUCTION
Over 76
Million Euro
ADDED VALUE
38,2
Million Euro
EQUITY FOR FUTURE GENERATIONS
1.937.303
DAYS OF CARE PROVIDED