To identify guidelines for skills development in early childhood through pedagogical research and digital storytelling experimentation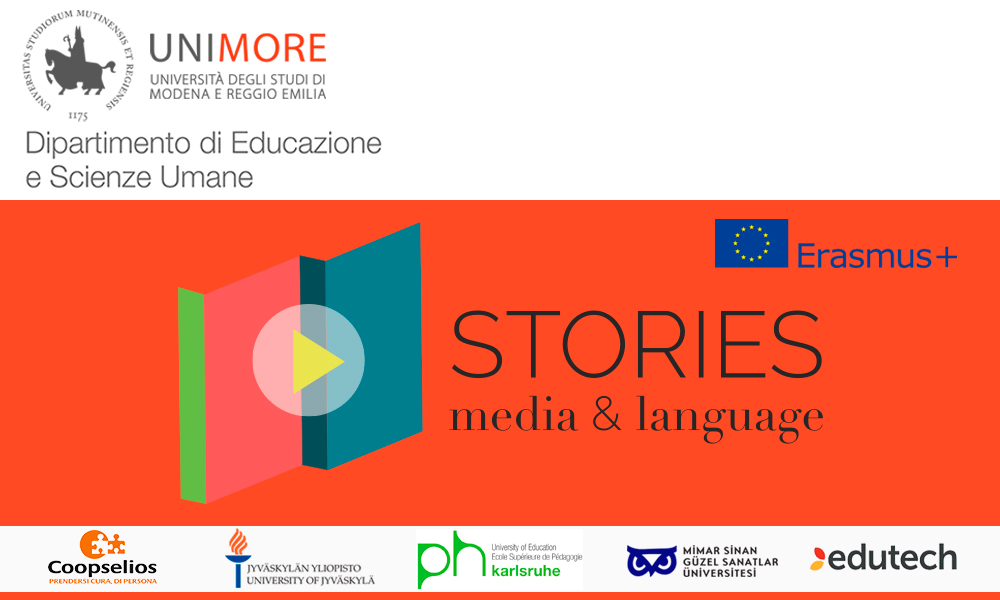 The "Stories" project was started in December 2015 with the purpose of experimenting, beyond our national borders, the methodologies consolidated in some of our kindergartens in order to develop and strengthen education and early childhood care using new interactive technologies.
Coopselios is lead partner of this project which is funded by the European agency "Erasmus+" and is being implemented in collaboration with researchers from the universities of Modena and Reggio Emilia as well as the research centre "Agora" of J.Y. University of Jyväskylä (Finland), the MSGS University of Istanbul (Turkey), the pedagogy faculty of the PH-KA University of Karlsruhe (Germany) and with the technical support of Computer Learning.
The ultimate goal is to publish multi-media, multi-language and internationally recognised  guidelines for the development of skills in early childhood through "digital story telling" (DST).
Activities include an analysis of the current progress in terms of best DST practice implementation in the rest of the world, teachers' training on the use of the necessary multi-media tools, a long period of observation in the field, the collection and examination of data, the drafting of a manual of "best practices" on the use of DST in the kindergartens involved in the partner countries, and the creation of a digital platform to share experiences along the way and the final results.
Click Here for additional information.
In addition to the social cooperative Cooperativa Sociale Coopselios, the international research group includes specialists from various disciplines (from pedagogy to psychology, from aesthetics to linguistics) that belong to universities, research centres and cooperatives in Finland, Germany and Turkey.